Today, we'll step away from the birds, and look at some other desert creatures that seem to thrive in this ever-changing, and sometimes rather hostile environment.
Coyotes:
We hear them pretty much daily, and sometimes get a glimpse. The leave their scat around the ranch from time to time.
We leave them alone, but the local ranchers here treat them as pests. They do love your pets, so it's best to be wary. Coyotes are sneaky, they'll send one to lure your dog, while four more are waiting to trap and corner them. Watch out!
They seem to be fat and happy in the moist years, but scrawny in the drier years, as one would expect. This year, I imagine they are quite happy, as we're seeing an abundance of rabbits.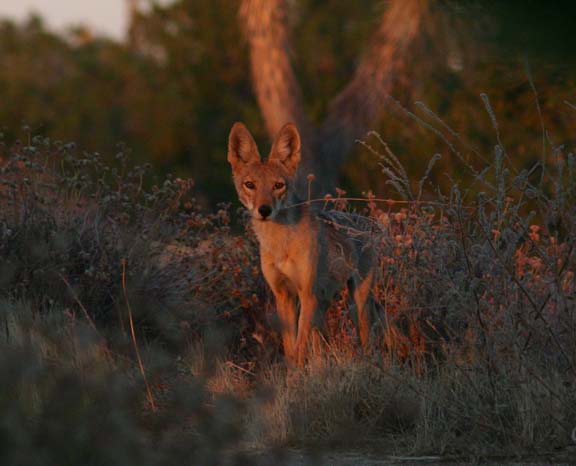 Rabbits:
Speaking of rabbits, they really are prolific this year. They're cute and cuddly when they're little, but soon they're eating everything.
The snakes, coyotes, bobcats & Mountain Lions all eat them.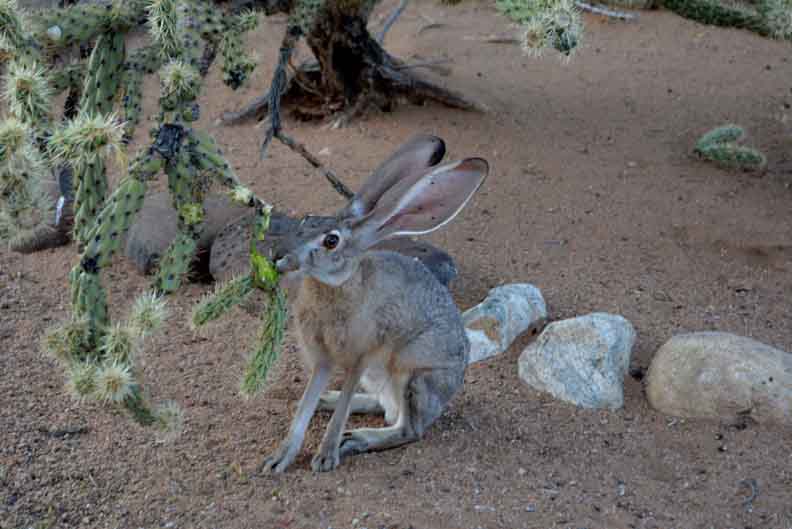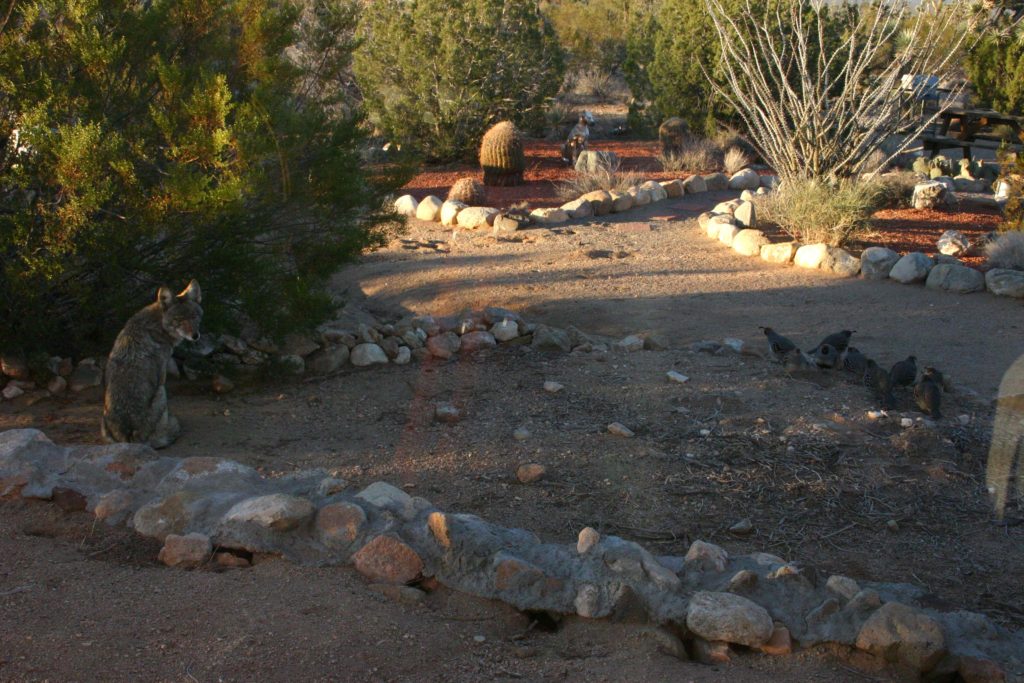 Snakes:
We have a variety here, including some of the deadly kind.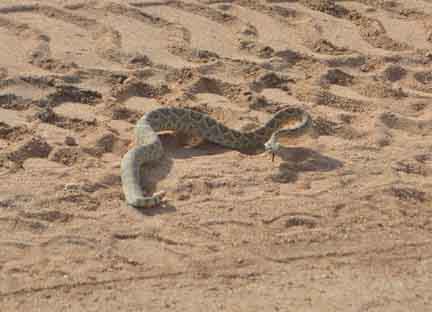 There's a lot more, but time is short today, so we'll leave it at that for now.